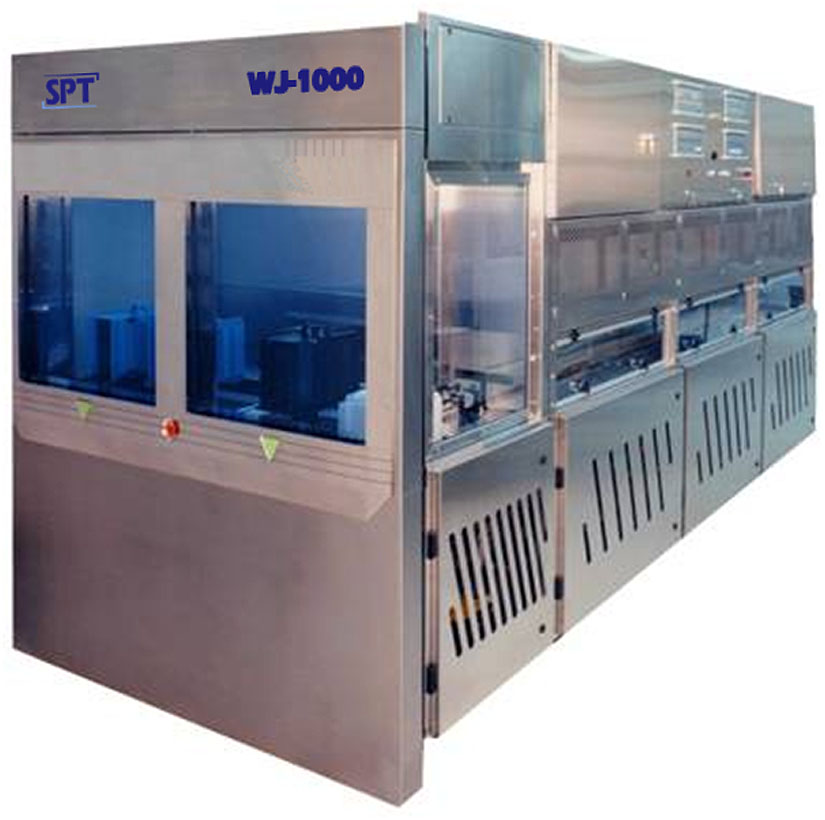 SPT is the OEM of Watkins Johnson (WJ) APCVD products. Based on our patented MonoBlok™ injector technology, these tools enables precise, repeatable deposition of doped or un-doped SiH4 or TEOS based dielectrics films with no transient film properties and uniform gap fill across the wafer.
APCVD technology does not require any pumps or plasma. Wafers are transported via a heated, self-cleaning conveyor through the process chamber enabling excellent system reliability with the lowest cost of ownership (CoO) for dielectric gap-fill.
Multiple platform options and available
WJ-999 - 3 process chambers for TEOS and hydride processes
WJ-1000 – 4 process chambers for TEOS and hydride processes
WJ-1500 - 4 chambers for TEOS processes only
Factory-certified system re-manufacturing is available for all systems and multiple upgrade options ensure product longevity and extendibility. For further information, please contact sales@sptmicro.com.
SPT maintains an active obsolescence program for the WJ APCVD systems ensuring that the systems are fully supported for all parts including injectors, shields, belts, and heated boxes. Please contact spares@sptmicro.com to order parts.