Oxidation / Diffusion / LPCVD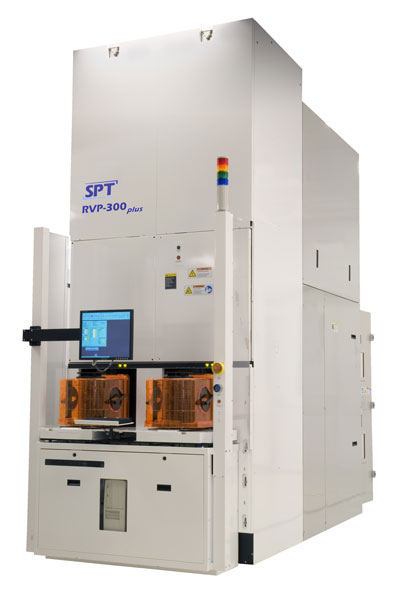 SPT offers a range of large batch vertical furnaces. We are able to offer both new and factory-certified re-manufactured systems as well as custom system conversions to meet specific engineering requirements. The production-proven vertical furnaces deliver superior process results, high productivity and the lowest cost of ownership (CoO).
Our diverse process portfolio includes:
Wet/dry thermal oxide
Radical oxidation
Stoichiometric and stress controlled SiN
TEOS, SiH4 and DCS-based SiO2
Doped and un-doped polysilicon
100 to >1200°C anneals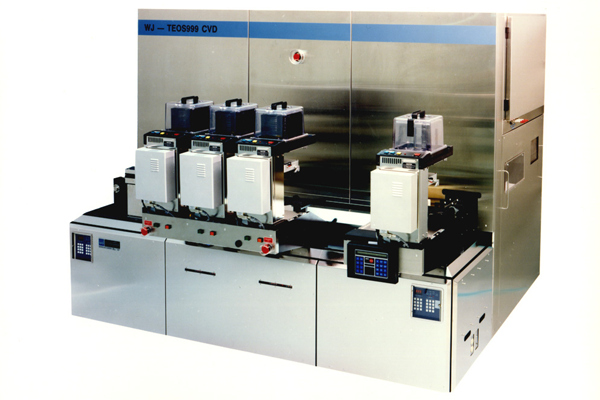 SPT offers solutions for Atmospheric Pressure CVD of SiH4 or TEOS based dielectrics. Our patented Watkins Johnson (WJ) linear injector technology enables precise, repeatable deposition of doped or un-doped films with no transient film properties and uniform gap fill across the wafer.
Wafer transport is via a self-cleaning belt conveyor enabling excellent system reliability with the lowest CoO for dielectric gap-fill.
Factory-certified re-manufactured systems are available with the following platform options:
WJ-999 - 3 process chambers for TEOS and hydride processes

WJ-1000 – 4 process chambers for TEOS and hydride processes

WJ-1500 - 4 chambers for TEOS processes only